Hong Kong International Conference on Social Science
(HKICSS 2014)

2-4 October, 2014
Hong Kong, China



HKICSS will be held in Hong Kong during 10/2-4 as schedule

Tentative Program could be download !!

The List of Best Paper Award Winners






Hong Kong International Conference on Social Science (HKICSS 2014) aims to provide a forum for researchers, practitioners, and professionals from the industry, academia and government to discourse on research and development, professional practice in social science. HKICSS 2014 will be held in Hong Kong, China during October 2-4, 2014. It is one of the leading international conferences for presenting novel and fundamental advances in the fields of social science. It also serves to foster communication among researchers and practitioners working in a wide variety of scientific areas with a common interest in improving social science. Topics of interest for submission include, but are not limited to, Communication, Culture, Economics, Education, Finance, Law, Management, Politics, Psychology, Society and many more.


---
Conference Program

201410-Hong Kong Conference Program.pdf

The conference program could be downloaded, Please notify your

co-authors, review all of your information, and

alert us RIGHT AWAY to any changes that need to be made.
After 10. September ,We do NOT accept any requests for modifying the author's information , Thanks for your cooperation.
Please contact us at hkicss@hkicss.org .

IT IS THE LAST CHANCE TO MAKE ANY CHANGE
---
[[HOT]] Travel Best Deal
Taiwan :

Flight
proposal for participants from
Taiwan

In response to a large number of requests from Taiwan participants, the
Flying Master Travel
proposed cheaper ticket to HongKong. Detailed information can be found below. This is a non-profit service by the secretariat. If you have any questions, please contact the travel agent directly.
香港會議優惠機票-台灣桃園國際機場出發
搭乘國泰航空,指定航班時間只要 NTD 6,700 ! 搭乘中華航空,機票加住一晚會議飯店只要 NTD 8,800 數量有限,詳細資訊請詳閱以下PDF檔,或直接聯繫旅行社。


香港機加酒報價-華航沙田區.pdf

香港會議自由行-優惠機票.pdf


China:

Flight and Hotel packages proposal for participants from China (Beijing)
The Beijing China International Travel Service Ltd. proposed their tour plan to HongKong. Detailed information can be found below. This is a non-profit service by the secretariat. If you have any questions, please contact the travel agent directly.

香港會議優惠行程-北京機場出發
搭乘港龍航空,搭配指定酒店,香港4日自由行 CNY 5,250起! 數量有限,詳細資訊請詳閱以下PDF檔,或直接聯繫旅行社。


香港會議自由行-北京出發.pdf


---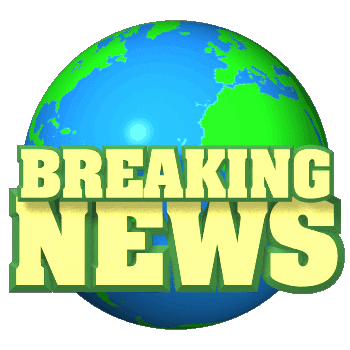 Best Paper Award

Latest News


The HKICSS 2014 Award Committee will select some of the accepted papers to receive the Best Paper Awards.The winner(s) will be announced and the certificate will be presented to them in the conference.
To be considered as an awardee, please refer to the followings:
1. Your submission must be a "paper", abstract will not be considered.
2. You have to complete the registration process along with the payment before July 20, 2014.
Grasp the chance and submit your paper now; do not miss the opportunity!

Schedule of Best Paper Award

Full Paper Submission/Registration Deadline
http://www.hkicss.org/Paper_submit.asp
July 20 August 8
Paper Reviewing Dates
July 21~August 15
Award Announcement Date
The beginning of September
Best Paper Award Presentation Date
October 3rd
>> View Eligibility Criteria and Recipients of the Best Paper Award
---

Special Room Rates for Conference Participants

*For upcoming conference, please email to Louisa Yam for accommodation before September 25. *

Contact:
Louisa Yam
Senior Sales Manager - Commercial / MICE | Regal Riverside Hotel
34-36 Tai Chung Kiu Road, Shatin, Hong Kong
TEL:+852 2132 1321
Email: rrh.samc@regalhotel.com


Click HERE to find more details....

---

Publication


Accepted and presented papers at the conference will be published by the HKICSS in the official CD of proceedings and ALL full papers in the proceeding of HKICSS 2014 will be recommended to the following HKICSS cooperated international journals for possible publication.

**Selected papers will only recommended not guaranteed to publish in Journals.
[
Read More
]
| | | |
| --- | --- | --- |
| | | |
| International Journal for Humanities & Social Sciences (IJHSS) | Human and Social Science Research (HSSR) | The SIJ Transactions on Industrial, Financial & Business Management (IFBM) |
---
---

Keynote Speech
:
Dance with Me: Negotiating the Balance with International Partners in Higher Education


*The topic will discuss the development of international partnerships in higher education with special focuses on the trends and challenges of working with international partners from different social and cultural backgrounds.


Yalin Gorica
Professor, Early Childhood Education
Faculty of Applied Health and Community Studies
Sheridan Institute of Technology and Advanced Learning, Canada
---

Important Date

Deadline for submission of abstracts/ full papers: June 15, 2014
Submission Extension: July 10, 2014

Notification of Acceptance/Rejection: June 30, 2014
{{Rolling review (Second Round)}}

Deadline for full conference registration payment for all presenters: July 20, 2014 August 8

Conference Dates: October 2-4, 2014


Paper Format


Guide for Submit Paper.pdf
Further Information
Should you have any questions or need any assistance, please feel free to contact us : hkicss@hkicss.org



Paper Topic
Proposals must be linked to one of the following themes:
- Communication
- Culture
- Economics
- Education
- Finance
- Law
- Management
- Politics
- Psychology
- Society



Communication
Communication Management
Journalism
Advertising
Radio
Television
Film
Language and Communication
Information Communication
Communication Arts
Education Communications and Technology
Publishing


Culture
Linguistics
History and Geography
Literature and Poetry
Philosophy
Anthropology
Music and Art
Architecture African Studies
Religious studies
Museums & heritage

Economics
The overall economy and economic growth
Econometric models and test methods
The formation of human resources and market mechanisms
Economic theory and mathematical economy
The public economy and economy of public health
The environment, resources, and agricultural economy
International economy and industry
Economic analysis of family interactions

Education
Psychology and Counseling
Adult and Continuing Education
Health Promotion and Health Education
Family Studies
Civic Education and Leadership
Special Education
Rehabilitation Counseling
Early Childhood Education
E-Learning Technology
Higher Education
Lifelong Learning


Finance
Banking
Investment
Accounting
Finance Engineering
Portfolio
Emerge
Stock Market
Insurance
Finance Management
Risk Management


Law
Civil Law
Criminal Law
Public Law
Economic and Financial Law
Labor and Social Law
International Human Right Law
Legal History
Conflict of Laws
Copy Right Law
Climate Change Law

Management
Business Administration
International Enterprise
Human resources
Logistics
Supply Chain
Organizational Behavior
Information Management
Electronic Commerce
Industry Innovation
Corporate Governance
Health Care Management
Hospitality and Tourism Management


Politics
Political Science
Public Administration and Policy
International Affairs and Strategic Studies
Governmental Systems & Practices
Politics and Ethics
International Relations
Political Economy
Reforming and Consolidated
History of western political thought
Western constitutional thought

Psychology
General Psychology
Experimental Psychology
Cultural Psychology
Developmental Psychology
Educational Psychology
School Psychology
Physiological Psychology
Health Psychology
Environmental Psychology
Personality and Social Psychology
Mental Diseases and Psychotherapy
Consulting Psychology

Society
Social Research or Social Science
Social Policy and Social Legislation
Caring or Research for the Elderly
Social Psychology
Family Research
Child Research
Online Society or Online Community
Ethic in Society or online society
Globalization impacts
Technology or Criminology in Society or Online Society
Social Work in Modern Society
Organized by
Cooperated with